Hodling SA provides non-custodial bitcoin storage solutions for owners of large bitcoin balances.
Manage your Bitcoin securely and easily with Hodling SA
We safeguard you from
hacking
phishing
supply chain attacks
fraud
physical coercion
asset seizure
credential loss
and more
our solutions
We have developed a set of procedures, backed by our years of expertise in Bitcoin and finance, to help you manage your funds securely and easily. We offer multisignature wallet services, cryptocurrency concierge services as well as workshops on Bitcoin fundamentals.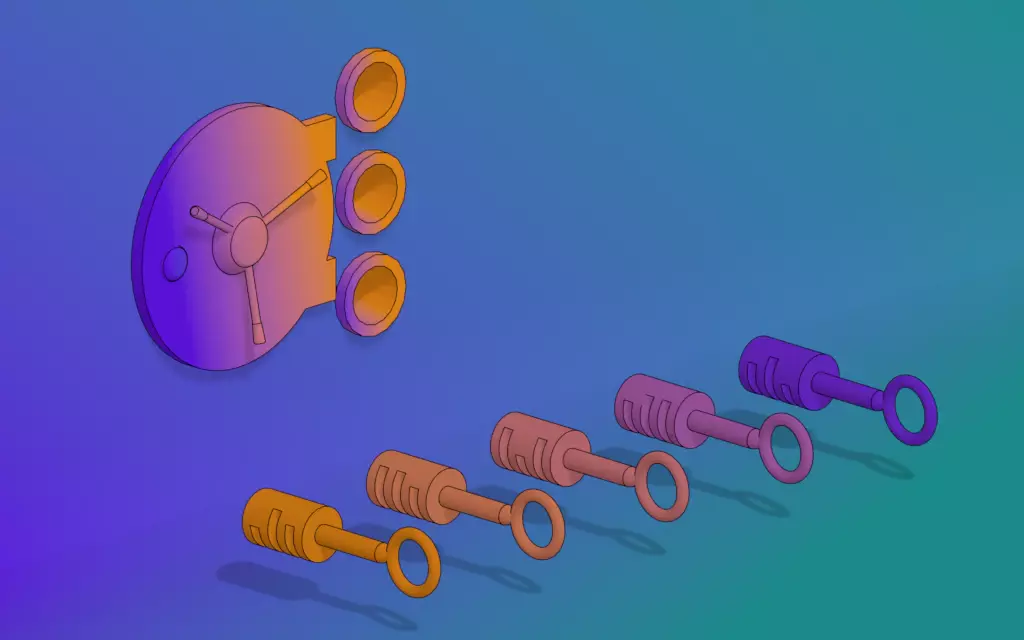 Why a multisignature wallet?
Setting up a multisignature wallet is a time-tested and reliable way to mitigate the risks of key loss as well as certain security concerns (e.g. malicious actors gaining unauthorised access to your keys). Such a wallet requires more than one key to access funds, typically two out of a total of three or three out of five, thus reducing single points of failure. Keys may be kept in multiple locations, even in different countries, or given to trusted persons (cosigners) for safekeeping, e.g. family members or legal representatives.
Main features include :
M-out-of-N quorum
A number of M keys out of N in total is required to access the funds in the wallet. We offer advice on the quorum that best fits your needs, key security, storage of your backup keys and training to the cosigners of your choice.
Non-custodial
We will never have access to your funds or the ability to stop you from accessing them, since we would be holding at most one of the keys required for access.
Libre & open source
All our software is open source. This guarantees full transparency and state-of-the art security as it is audited by security experts in the Bitcoin community as well as cryptocurrency and cryptography professionals. We also welcome audits by experts of your choice.
No vendor lock-in
No vendor lock-in at any level. Hardware wallets can be swapped for another one supporting the relevant BIPs:
Mnemonic passphrase (BIP39)
Partially Signed Bitcoin Transaction (PSBT or BIP174) The software solution can also be changed as long as it is compatible with BIP174, BIP…
Hardware based
We support multiple hardware wallets: Specter DIY, Coldcard, BitBox02, and Cobo Vault to name a few.
Hosted in Switzerland
We host our infrastructure in a secure data centers in Switzerland, thus benefiting from the stringent Swiss privacy laws as well as competent and bitcoin friendly local authorities.
Tailored to your needs
At Hodling SA, rather than offering one-size-fits-all products, we adapt our services to your requirements and create an optimal solution for your needs.
Complementary services
We offer Bitcoin concierge services and workshops
Users of our multisignature wallet package can benefit from our Bitcoin concierge services and workshops. We believe in empowering our users to make informed choices about their cryptocurrency assets.
Bitcoin concierge services
We provide fast access to major Swiss exchanges, Over-The-Counter (OTC) trading assistance, as well as access to our network of cryptocurrency experts. We are also available to advise on inheritance planning and help you ensure the secure passing of your assets to your heirs.
Workshops
We provide continuous education on Bitcoin fundamentals, privacy, cryptography and related subjects. We also organise workshops, customised to fit your needs, on all topics related to setting up and securely managing a multisignature wallet: hardware selection, wallet setup, safe storage of keys and more.